Getting started with Fauna Marin couldn't be easier.
FAUNA MARIN Balling light is the foundation to a healthy and beautiful Reef Aquarium. Fauna Marin provides an all in one solution to get you going in a quick and simple way with their Balling Light Set. The whole starter set contains the essential components that provide your corals with macro minerals and trace elements they need to look their best. The Fauna Marin Balling Light starter set is furthermore suitable for beginners since it allows them, in an almost playful manner, to adjust and stabilise the important water parameters in their reef aquarium.
Get Started Now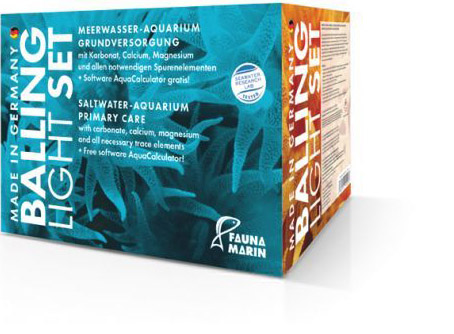 Fine Tune Your Reef With ICP Water Analysis and Elementals
Once you have grasped the fundamentals you can then start to fine tune your Reef Aquarium and really dial it in with the Fauna Marin ICP Water Analysis and Elementals solutions. The Fauna Marin ICP Water Analysis makes it so simple to get your Major and Trace Elements exactly where they should be by providing you with laboratory level information and what actions you should take if any actions are needed.
Visit our online ICP Lab now to find suppliers, buy Elementals™ products and order your ICP Test.
Visit the ICP Lab