Maxspect have announced the release of the RSX!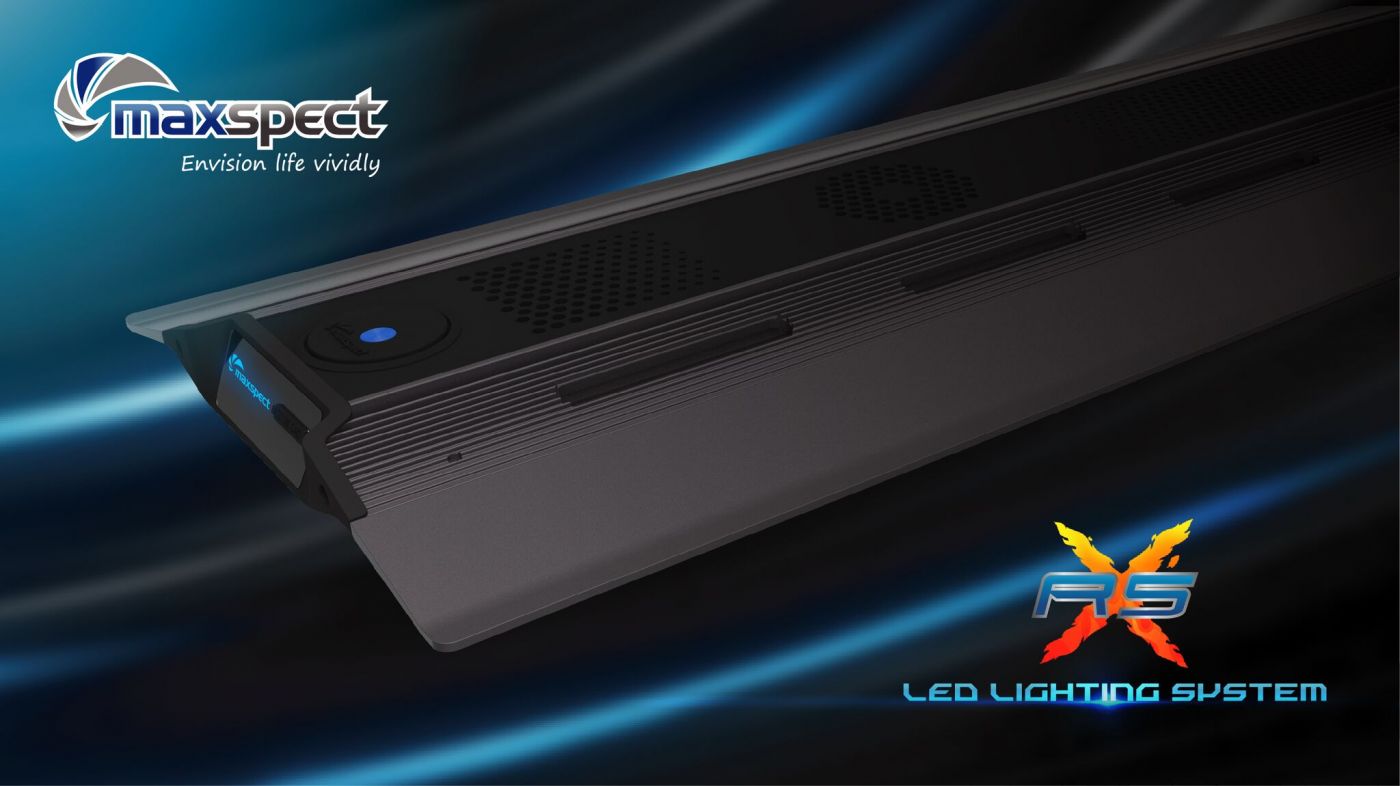 The new RSX lighting system improves upon the impressive LED technology pioneered by Maxspect in their R420r range. Unlike the LED clusters used on the R420r, which contained only 13 diodes, the RSX clusters contain 20 diodes making the unit far more powerful and versatile than its predecessor. Using well proven and time-tested technology the high quality LED clusters are fitted as standard with Mitsubishi acrylic lenses and reflectors made using nano-blend technology to ensure excellent clarity and blend of light.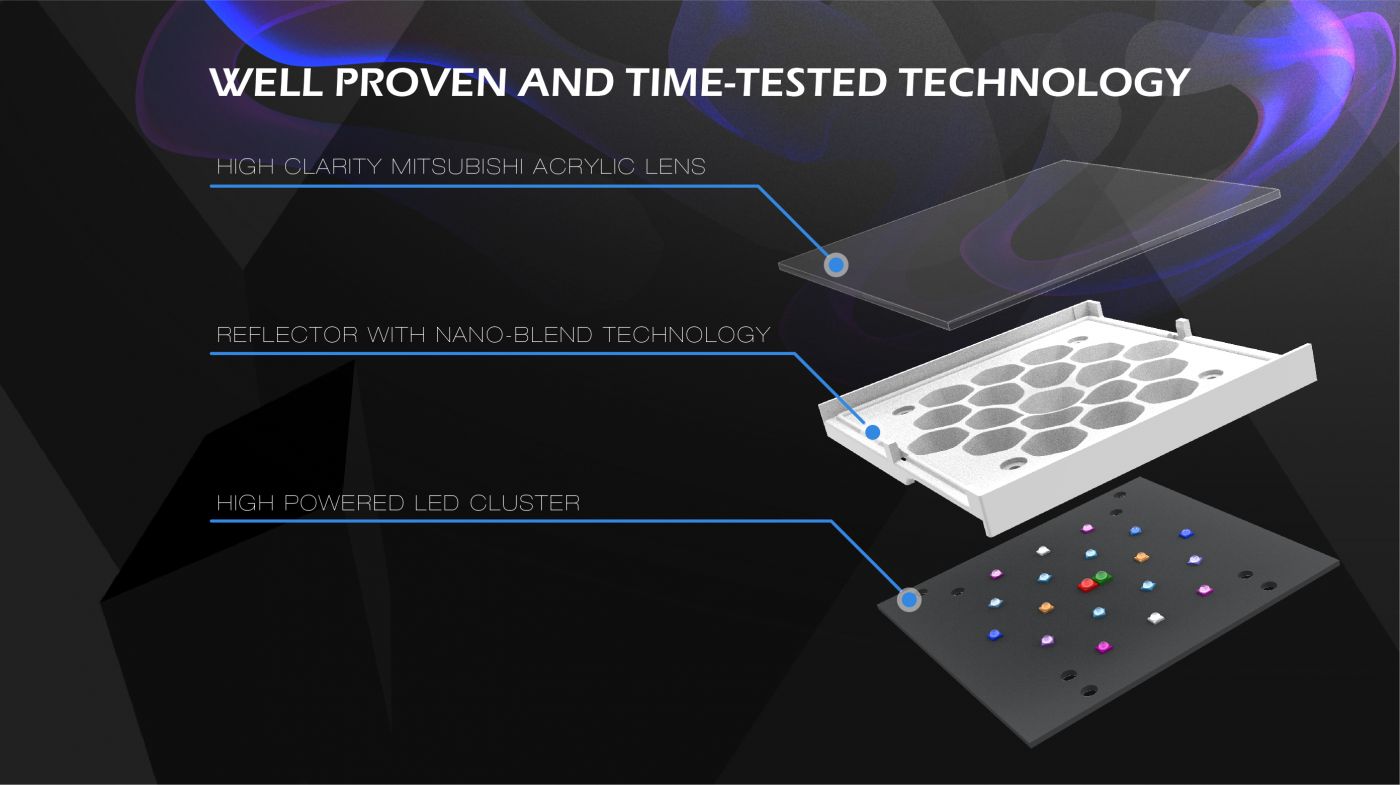 The RSX doubles up on the control provided by the R420r; the unit has four channels controlled either manually, via an inbuilt on-board controller and display, or wirelessly through the Syna-G app and ICV 6 controller (sold separately).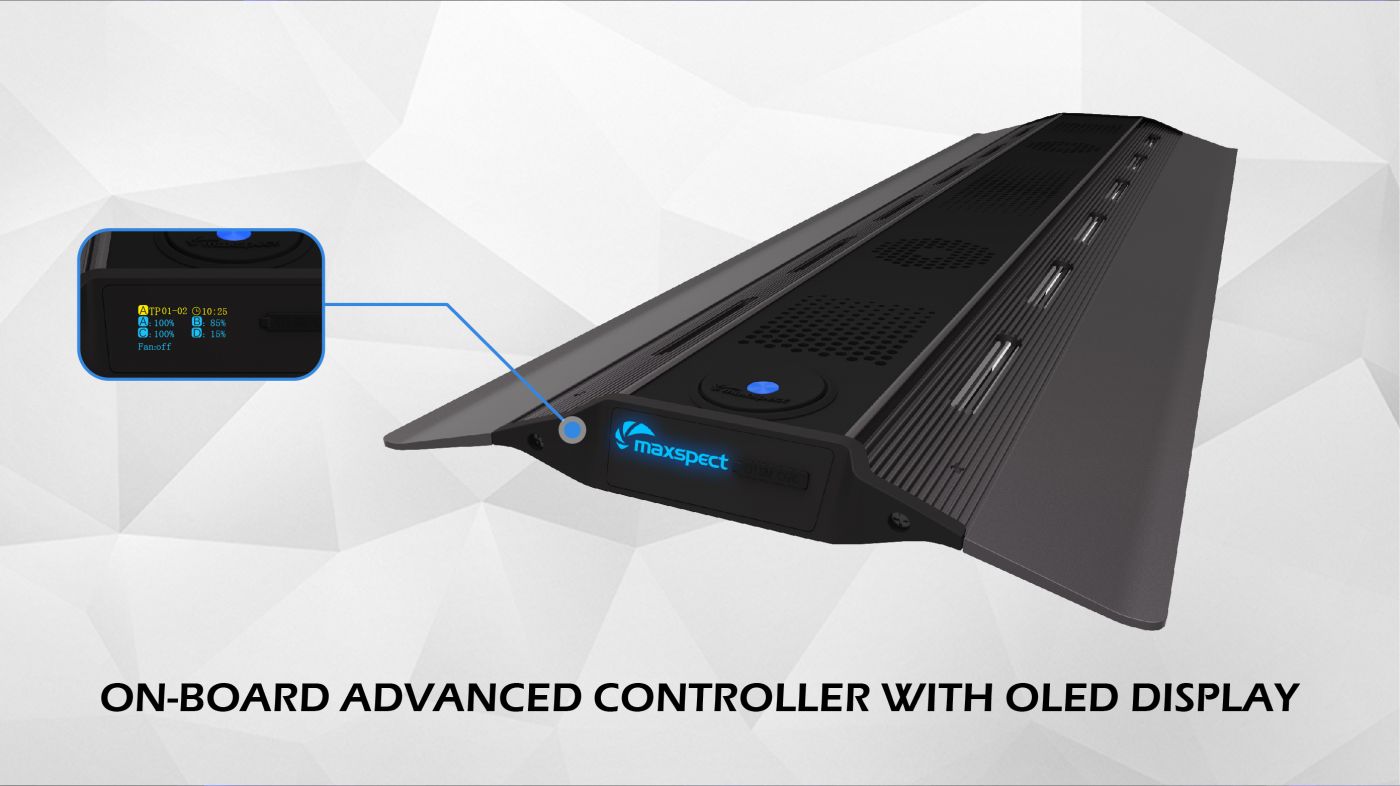 Continuing where the Maxspect R420r left off, the RSX combines sleek, aerodynamic styling with design that allows the unit to be passively cooled. The striking single piece chassis, manufactured from 3036 architectural grade aluminium, is just 2.8mm thick at the edges giving the unit a streamlined appearance over any aquarium. The RSX, like its predecessor, can be mounted either on the tank using leg mounts or suspended over the aquarium using a suspension kit.
The RSX will be available in four models making it simple to find a unit to suit your favourite aquarium. The R5-100 is 470mm long with a power output of 100w, the R5-160 is 700mm long putting out 160w of power, the R5-200 comes in at 850mm and boasts an output of 200w, and the largest unit, the R5-300, is 1210mm long with an impressive 300w of power.
The RSX will supersede the R420r however BCUK will continue to offer parts and support for R420r units for the foreseeable future.
Be one the first to see the RSX in action by visiting BCUK on stand B49 at Aqua Telford 2017 on the 18th and 19th of October.
Prices and availability TBC. For more information please call 01507 600577 or e-mail support@food4fish.co.uk